It is not how life is; it is how we see our life. Being thankful is a good start to make our lives even more meaningful.
There is no such thing as "SMALL thing". Some photographs are meaningful even it is just a plain stone or it was a worn-out stuffs mainly because most photographer know which side/angle to capture. Life is beautiful, the world is beautiful, and every day single day is a blessing. Small details left unappreciated although in reality they are the ones that made GOOD-BIG-THINGS possible.
First, I am thankful that I joined the Blog Hopping weekend last night that I ended up reading a blog post "thankful Thursday" this morning. It got me thinking on what are the things that I should be grateful as a stay-at-home-mom.
For the past months, I have been considering to pursue my post-graduate studies and practice medicine in the nearest future. I only have to complete two major subjects to become a medical clerk but for some good reason I finally decided not to. I just have to deal with "losing my identity" issues as well as being alienated from the outside world for staying at home and be satisfied with life just by watching a baby grow, noting all her "first-time-moment". With that, it is not actually about losing identity. It is more of switching identity from a supposed professional working mother to a certified stay at home mother who is available 24 hours in seven days a week—no day-off!
I am thankful that God is renewing His Gift to me every time: A heart filled with acceptance, so that instead of being doomed, I am not; Instead of feeling incomplete that I was not able to fulfil my dream to become a physician, He has given me a promised that I am always complete because I am a mother.
I am thankful that instead of getting frustrated with loads of laundry and endless washing of feeding bottle, I am happy and overwhelmed by the beauty of being a mother.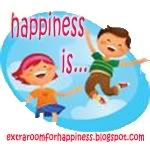 I am thankful that I am always willing to make ordinary days extraordinary. At the end of the day, I am giving a chance to smile—my baby is sleeping peacefully every night (almost) as if she wanted to tell me she had fun. I am thankful too that because of this, we are always looking forward for another fun-filled day.
I am thankful that my baby is not sick, is not grumpy, and is always happy.
I am thankful that God provides.
More blessing to each and everyone!
I'm also joining Mommy moments today :) Lately, I realized meeting other mom is rewarding...My first time to join!
I provided link to the stories of what happened to us this week:
Thanks God for this wonderful week!